Logging into Cloud Dial
Contact your Administrator for your Cloud Dial URL
There are two methods of signing into Cloud Dial.
Login as an Agent: Basic user who can join a campaign and make / receive calls.
Login as a Manger: A manager has advanced permissions and can create & manage campaigns.
Agent Sign In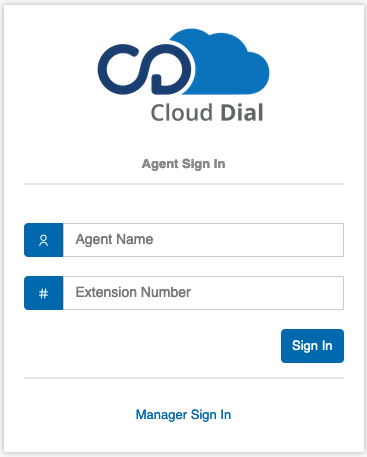 From the Cloud Dial sign-in page enter your name & extension number.
Click 'Sign In'.
Note: In the event the 'Agent Name' chosen is not unique, you will be prompted for more information. This is to ensure accurate reporting.
Note: Only one registration can be present while signing into Cloud Dial as an Agent.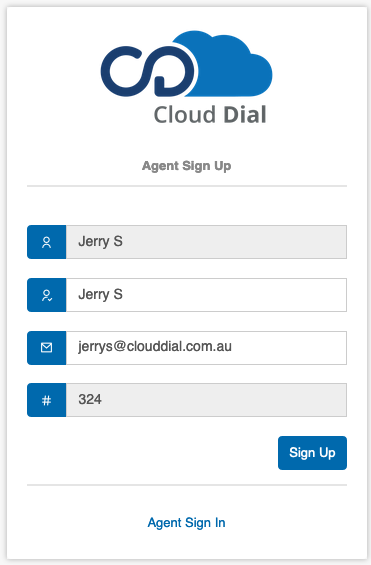 Enter the following additional information:
'Display Name' - Your preferred Display Name.
'Email' - Your email address.
Click 'Sign Up' when finished.
When you first sign in you will see the following message and your phone will begin to ring. from 'CALLCENTER'

Once you answer the call, you will then see a list of available campaigns to join.

Join a campaign by clicking 'Select Campaign'.
Manager Sign In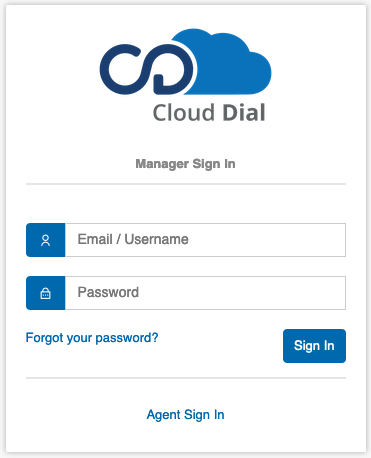 Enter your 'Email Address / Username' and 'Password', then click 'Sign In'
If you have forgotten your password click 'Forgot your password'.
Password Reset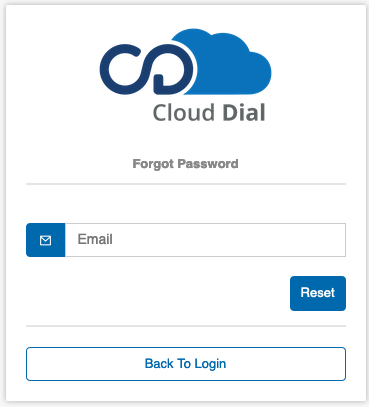 Enter your 'Email Address' then click 'Reset'.
You will receive an email with instructions to reset your password.